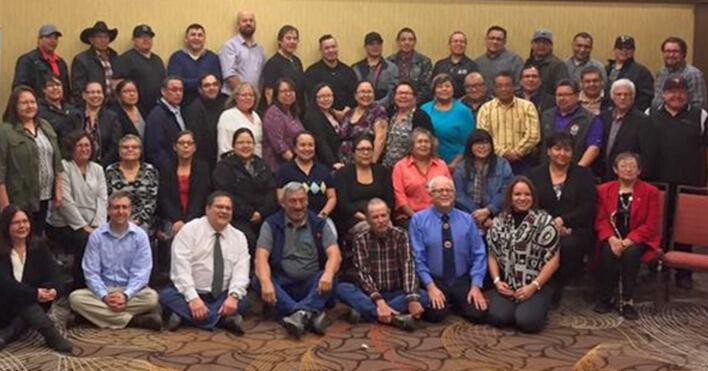 History of Maskwacis Education Schools Commission
MESC began as a collaboration between the education authorities in Maskwacîs. Originally, "MESC" stood for "Maskwacîs Education Steering Committee". The purpose of the committee was to examine ways of improving student achievement.
In May 2015, the first Maskwacîs Education Summit was held to evaluate the proposal of creating a unified school system. A motion was passed by the Maskwacîs leadership that read:
"Be it resolved that we, the Maskwacîs Cree Chiefs and Council, direct the Maskwacîs Education Steering Committee to investigate the possibility of developing a Maskwacîs Education Authority that meets the following criteria/principals/conditions:
Treaty based
Guaranteed funding for the process
Adequate time frame; and

Further than, proper protocol be conducted to commence the process."
In February 2016, MESC was incorporated under the new title, Maskwacîs Education Schools Commission.
Funding was secured to begin research on creating a Maskwacîs Cree school system.